Welcome!
I believe everyone should feel happy and peaceful in their home. My goal is to help individuals simplify, reduce clutter and arrange items mindfully.
Services
Our Work
what we can do for you
Home Organization
---
We can help you organize the following:
Kitchens
Laundry rooms
Linen closets
Bedrooms
Bathrooms
Drawers and closets
Garages
Storage Solutions
---
We can help you create efficient storage solutions for any space or extension of your home. Keep in mind the more you downsize and declutter, the less you will need to store.
Moving In Moving Out
---
We work with homeowners and renters to:
Downsize and declutter before showing and moving
Unpack and organize after move in
Click Below to View Article
Our Process
5S Organization System
A century-old system for simplifying living and work spaces.
1

Select

Perhaps it's that area or room that makes you want to close the door and forget due to the unmanageable clutter. Maybe it's a closet that requires pulling everything out just to get at what you need.

2

Sort

Keep, donate or discard. Keep like with like. Once you have selected your area, we pull everything out; and I mean everything!  We will sort through each item and place it in one of the three categories: keep, donate, or discard. We aim to keep only what you use, remains in working order, fits, or brings you joy. Then, grouping similar items together will eliminate having the same items scattered throughout the house.

3

Shine

Clean the area and items. Once everything has been cleared from the area, we do a thorough cleaning. Since the space is empty it's the perfect opportunity. Then, it's time to clean the items in the "keep" pile. This will be an easier job since we have reduced the items to what you really use and love.

4

Set in Place

A place for everything and everything in its place. Now that everything is clean, we find a new home for each item. This is when we assess the prime storage real estate in your home, keeping items you use regularly in easy-to-access locations. Having a designated place for each item lets you know exactly where to find it every time. No more searching and wondering "where did I put that?"

5

Sustain

Maintain improvements. You will need to make a conscious daily effort to resist old habits. Remember, if you use it, put it away. If you don't need it or already have one, don't buy it. If you think "I'll do it later," that means only more clutter. By doing a little each day, these new actions will form new habits of organization. After seeing and feeling the results of a clean and organized space, you will want to keep it that way, clutter free.
About
Kara Taub
Professional Home Organizer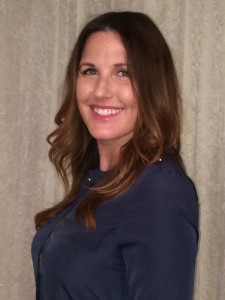 I bring organization into people's homes through passion, experience and ongoing education. I am a Professional Organizer and member of (NAPO) National Association of Professional Organizers. To declutter and simplify is exciting. Organizing isn't a chore; its fun and comes naturally for me.
I will help you though the organization process with compassion, respect and patience, working at a pace that is comfortable for you. Creating simple spaces will help simplify your life, leaving more time for the things that are truly important to you.
---
Client
Testimonials
Small Sub Title
My wife and I work full time and have our first baby on the way. Kara helped us organize our closets and taught us a simple system to keep them maintained. The results were amazing. The experience was easy, affordable and extremely helpful. I highly recommend their services.

Jonathan - Irvine, CA

Working with Kara was a wonderful experience from start to finish. She made a daunting task easy with efficiency and creativity, while also considering my budget and taste. I highly recommend her services.

Jennifer - Laguna Beach, CA

The results are better than I imagined. I can now walk into any closet in my house and find everything I need with ease. The owner is fantastic and I am now enjoying my home again. Thank you Simple Spaces OC.

Kamala - Dana Point, CA